WATERTOWN, Mass., March 06, 2023 (GLOBE NEWSWIRE) -- Eloxx Pharmaceuticals, Inc. (NASDAQ: ELOX), a leader in ribosomal RNA-targeted genetic therapies for rare diseases, today announced that it will present at the Oppenheimer 33rd Annual Healthcare Conference on Monday, March 13th at 12:00 PM ET.

A live webcast of the presentation and a replay of the presentation will be available on the Company's website at https://investors.eloxxpharma.com/events-presentations.
About Eloxx Pharmaceuticals
Eloxx Pharmaceuticals, Inc. is engaged in the science of ribosome modulation, leveraging its innovative TURBO-ZM™ chemistry technology platform in an effort to develop novel Ribosome Modulating Agents (RMAs) and its library of Eukaryotic Ribosome Selective Glycosides (ERSGs). Eloxx's lead investigational product candidate, ELX-02, is a small molecule drug candidate designed to restore production of full-length functional proteins. ELX-02 is in Phase 2 clinical development for the treatment of Alport syndrome in patients with nonsense mutations. Eloxx also has preclinical programs focused on select rare diseases, including inherited diseases, cancer caused by nonsense mutations, kidney diseases, including autosomal dominant polycystic kidney disease, as well as rare ocular genetic disorders.
For more information, please visit www.eloxxpharma.com.
Contact
Investors
John Woolford
john.woolford@westwicke.com
443.213.0506
Media
Laureen Cassidy
laureen@outcomescg.com
SOURCE: Eloxx Pharmaceuticals, Inc.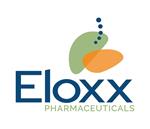 Source: Eloxx Pharmaceuticals